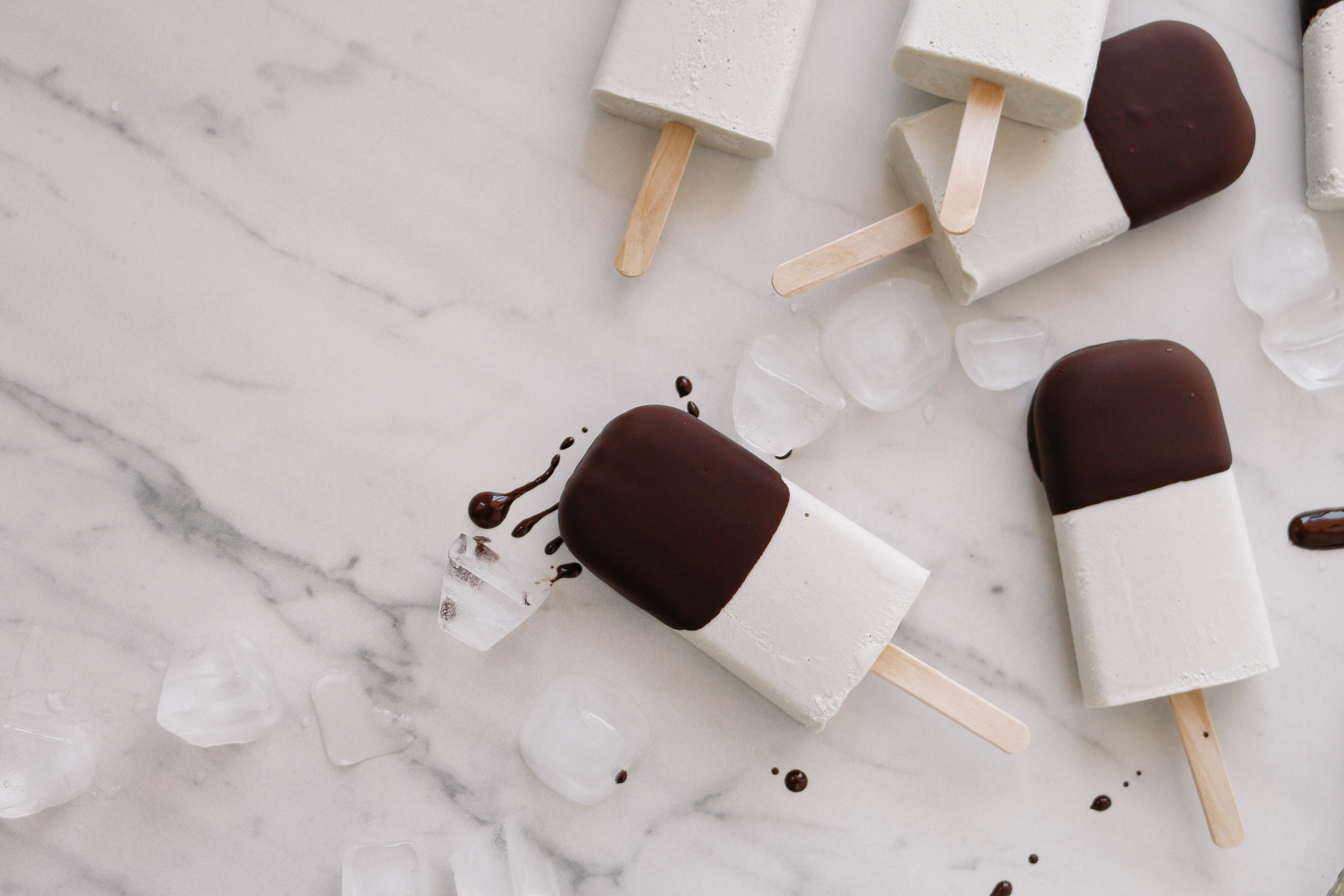 recipe: chocolate peppermint creamsicles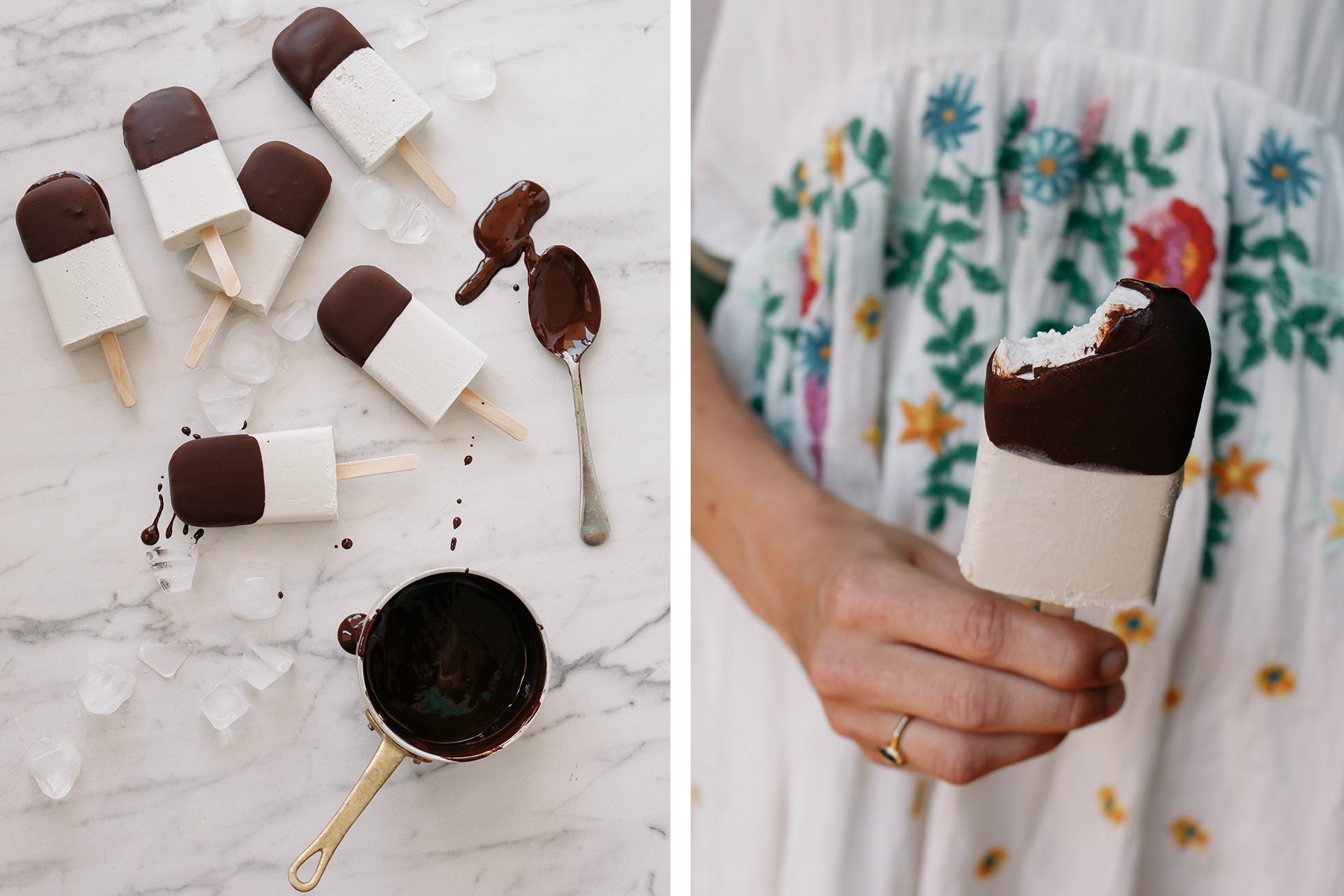 The lovely Eleanor Ozich has shared with us a recipe for delicious chocolate dipped creamsicles. The perfect summer treat for you and your little ones. Enjoy! Nb xx
These healthier, homemade ​creamsicles are luxuriously creamy and packed full of goodness. Coconut cream, maple, and cashews are blended with a touch of refreshing peppermint,​ they're ​then frozen and dipped in melted chocolate for maximum delight.​
3/4 cup cashews, soaked in water for at least 6 hours
1 1/2 cups coconut cream
4 tbsp pure maple syrup or honey
2 tsp pure vanilla bean paste
2 tsp peppermint extract
200g good quality chocolate

Drain cashews, and add to a blender along with the remaining ingredients. Blend until creamy and lusciously smooth, scraping down the sides as needed.

Pour the mixture in mould​s​, then​ pop a wooden stick into the centre of each. Freeze for at least 4 hours​, or overnight​​.

To serve, remove from the freezer and run the moulds under hot water for a few seconds to help loosen them.

Dip each ​creamsicle​ in to melted chocolate, and enjoy immediately. You can also pop them back in to the freezer once they've been dipped, simply store in a container, and take out as you wish.

Makes 8.