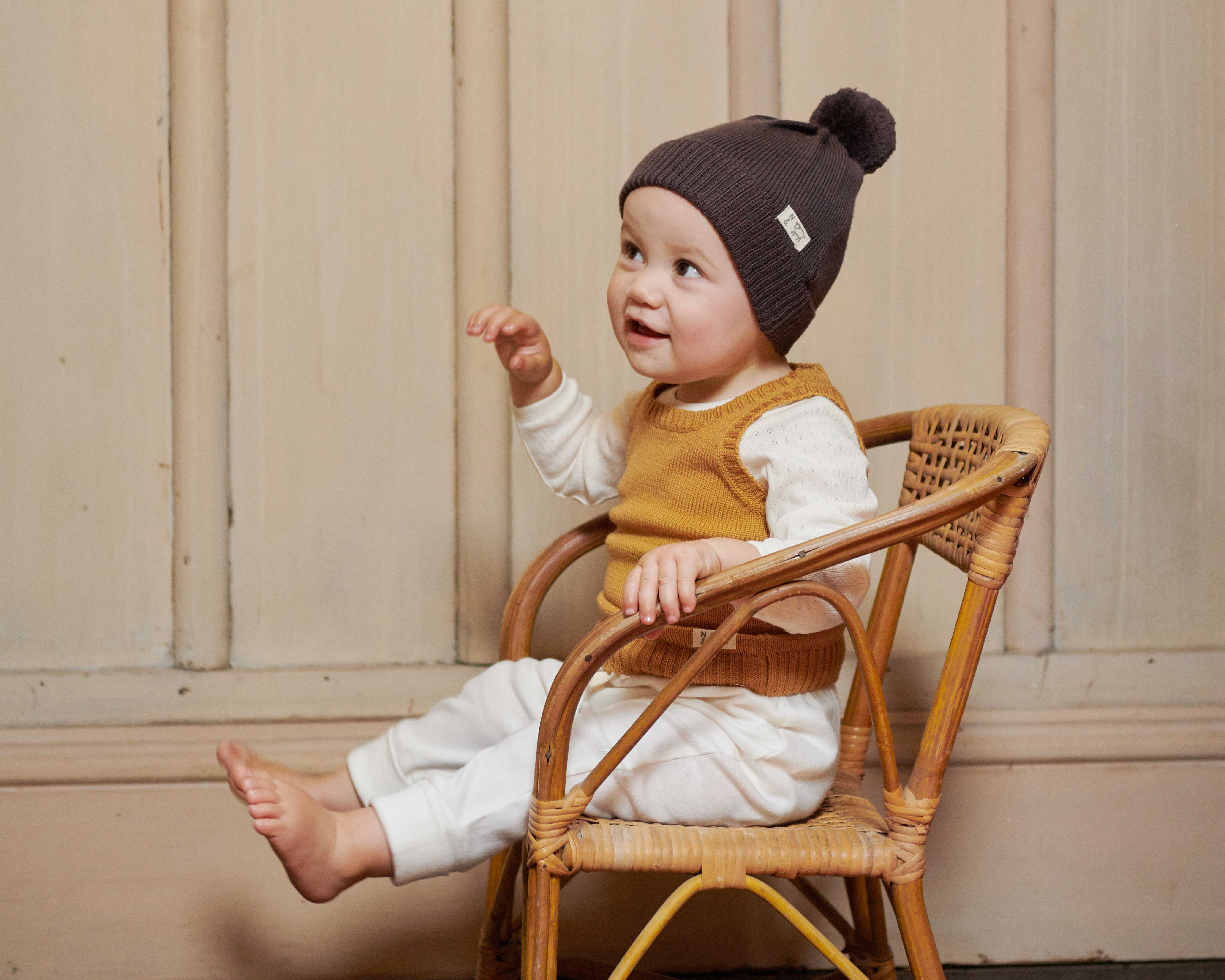 layering tips from a nature baby grandmother
One of the lovely staff from our Newmarket store, Grandmother to three Catherine, shares with us her top three essentials for baby. Similar to the Waldorf philosophy of keeping little one snug with layers of warmth throughout the day, regulating body temperatures and helping them sleep soundly. Here's what she said on building a wardrobe of warmth for the cooler months ahead:
Layers of cotton and wool that cover all the main organs for children from the chest to the kidneys. From my experience coming from a big family, layering has worked so well through autumn and winter staying this way until the season changes in Spring.
My top three layering essentials are;
1. cotton singlet, soft and gentle against the skin
2. a wool singlet or bodysuit as a layer of warmth
3. a long sleeve layer of wool or cotton, depending on how chilly it is. This layering stays the same for the evening after bath time the outer layer changes to merino pyjamas - I find that children sleep soundly when they are warmer.
It is really comfortable, easy dressing and means that if children go outside into the cold without a jacket, it is not an issue as they are already wearing layers close to the chest so there are no sudden temperature changes when little ones can pick up chills.
I have carried on using this 3 layer dressing for my own children and grandchildren each and every winter. The concept of layering with fine wool makes it really easy, and Nature Baby always provides interesting new prints to add to their clothing selection.
This season we have the farmyard animals in my family – a relaxing print for a newborn or a playful print for a toddler. I have chosen the Barnyard Print for my youngest grandchild when she or he arrives in May and the two older girls will have exactly the same print to match together. There is also a classic floral print in the range this season, June's Garden, which is a delicate design which I have included in their gift box.
Thank you so much for sharing with us Catherine. All of these suggestions make for such lovely, durable, and classic pieces to add to little ones rotation. xx Nb