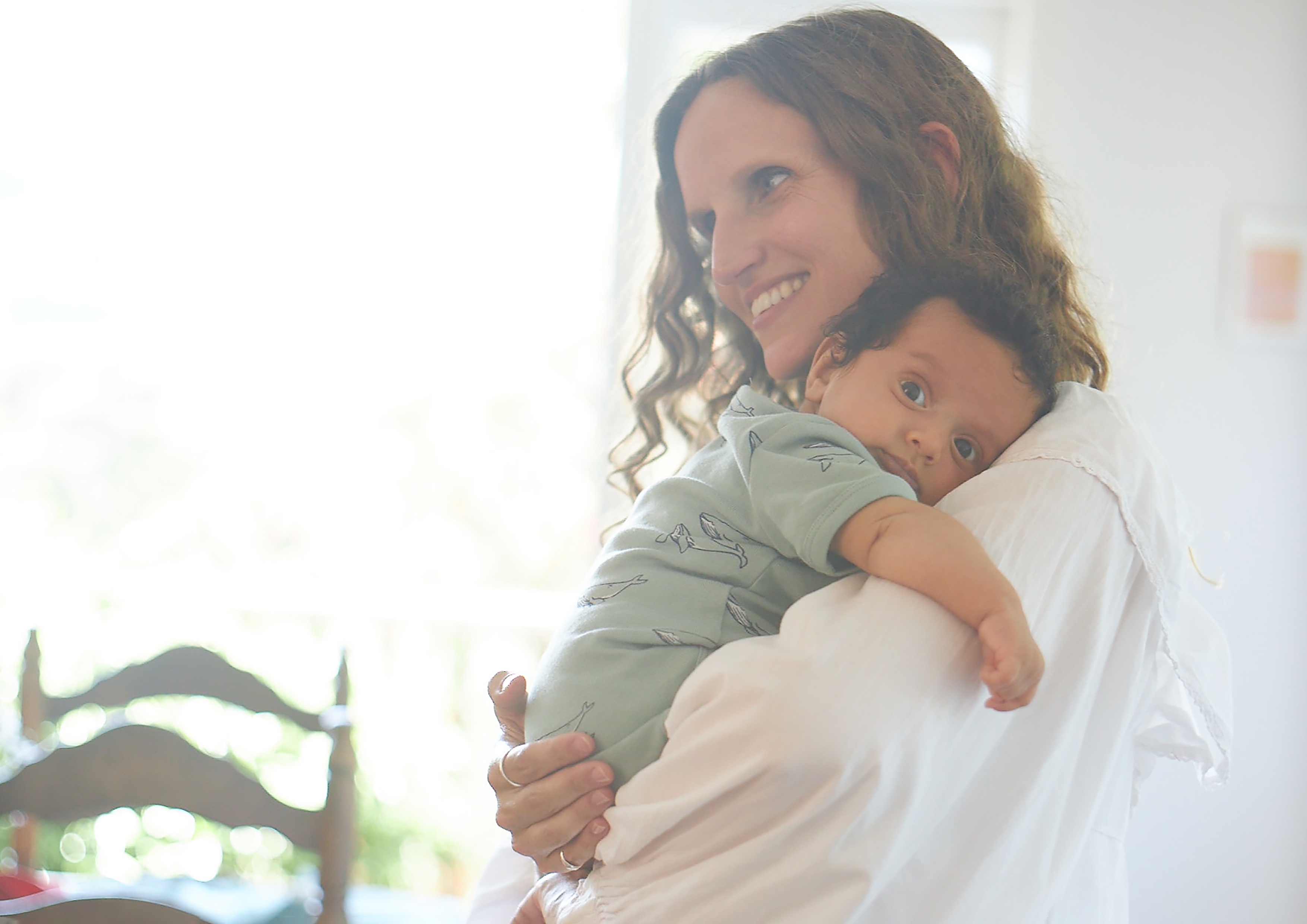 motherhood: sherie muijs
Sherie Muijs is a mother to three beautiful children, welcoming her third son Asher whilst the whole family were at home together during lockdown this year. We visited Sherie at her home in Titirangi, exploring her vegetable garden and restored greenhouse, and talking to her about her support systems during lockdown as well as the unique opportunity it gave her sons to bond.
Tell us a little bit about yourself and your family…
I live with my husband Jiwan and my three sons. Nischal is 5 years old, Nico 2 and a half, and Asher, three months old. I am a mumma, a clothing designer and a novice gardener. Our home is in Titirangi, West Auckland, looking out at native bush, our view holds every shade of green! Our backyard has over a dozen fruit trees, a glasshouse we have restored. Jiwan is close to finishing our new vegetable garden, so here's hoping we can become more self-sufficient, enjoy fresh produce and eat seasonally.
Where did you grow up, and what are the most vivid memories you have of your own childhood?
I grew up in Auckland in a large villa my parents still live in. My dad is a DIY-er, so I grew up with exposed floorboards, undressed windows and decks without balustrades. Our garden was pile of clay where myself and two older sisters would make mud pies and 'chocolate cookies'. There was always a project on the go and us girls would be right there pretending to be helpful.
What are your favourite ways to spend time in nature as a family?
In the garden mostly, on a bush walk or at a local beach on the weekend. We live close to some really great walking tracks and we're only a 10 minutes drive away form Pohutukawa lined, kid friendly beaches.
What has it been like bringing a baby home during lockdown?
Well, we would have hibernated with a newborn anyway. It was quite special for the older boys to be around baby Asher while he was so new and novel, and lovely to watch their bond with the baby grow over that time. Thankfully my parents were in our bubble and my darling mother (who was recovering from her second knee replacement) went over and above what was expected of her. She would come most days, make us all lunch and made sure I had a glass of water within arm's reach at all times. Having such a full house, all day, everyday, did start to get a little exhausting of course, but we did find our groove and getting out of the house once or twice a day certainly helped.
Anything that helped, any surprising positives you'd be keen to share with our community?
Readymade meals got us through and we're so grateful for the many parcels arriving at our doorstep!
A day with...
I live... in Titirangi, West Auckland
I'm reading... the Apartmento on my nightstand
I cook... Eggs on toast is about the extent of it, or fresh pasta on a good day
I'm listening to...Jiwan playing Clair de Lune on the piano
My weekends start with... a solo walk with a podcast
One thing I can't live without...Tea