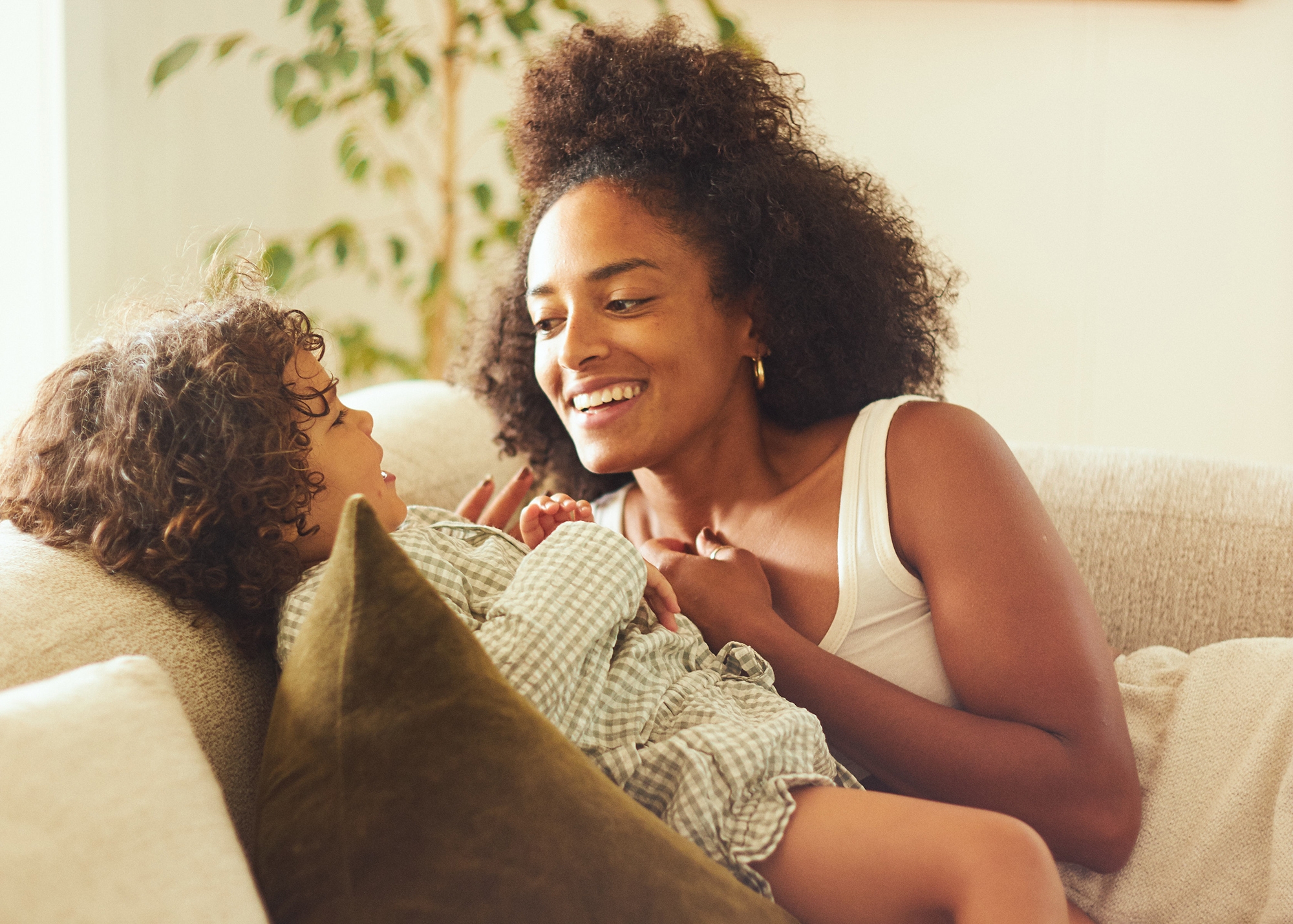 motherhood: portia prince
We loved meeting Portia and her daughter Ngaire, and witnessing the beautiful bond they share as they explored the garden and snuggled up for a nap. We chatted to Portia about her own childhood in the country and how it's informed her parenting, as well as what it's been like to move from London to Auckland with a little one.
Tell us a little bit about yourself and your family…
I'm Portia Prince, a model, mother and digital creator based here in Auckland. I'm born and raised in UK, the last 12 years being in London Town. My partner, Hone, is Māori and born and raised in Auckland. We met in London and have a daughter named Ngaire who is about to turn 3 this week.
Where did you grow up, and what are the most vivid memories you have of your own childhood?
I grew up in the English countryside, a county called Suffolk. Some parts of Aotearoa actually remind me of there. Most vivid memories were how quiet, safe and green it was. We used to camp out all weekend after we would finish school on a Friday.
Are there any rituals or traditions you've carried through to life at home with Ngaire?
We like to get out for our nature walks and look for fairies in the garden, it's something my mother and grandmother used to do with me. Children's imaginations are so fun, we make up stories together and add parts on. I think that's so great for developing little minds.
What are your favourite ways to spend time in nature with Ngaire?
She loves the ocean so whenever we get a day together it either starts or ends at the beach, she also loves animals so we have been going to all the local farms and regional parks.
Your family moved from London to Auckland in 2020, what has it been like putting down roots in a new country with a little one?
Its been very tough without the support system of my culture and family but Ngaire has absolutely thrived since we arrived, she is completely fearless and I remind myself that this could be temporary but for now she is growing so well and enjoying a very different childhood to the one I could give her in London right now.
A day with Portia...
I live… in Grey Lynn
I'm reading… Untamed
I cook…fish tacos
I'm listening to… music that isn't current, you'll find me around the 80s soul section
My weekends start with… a stretch in the garden
One thing I can't live without… my body balm (homemade) and fresh coffee