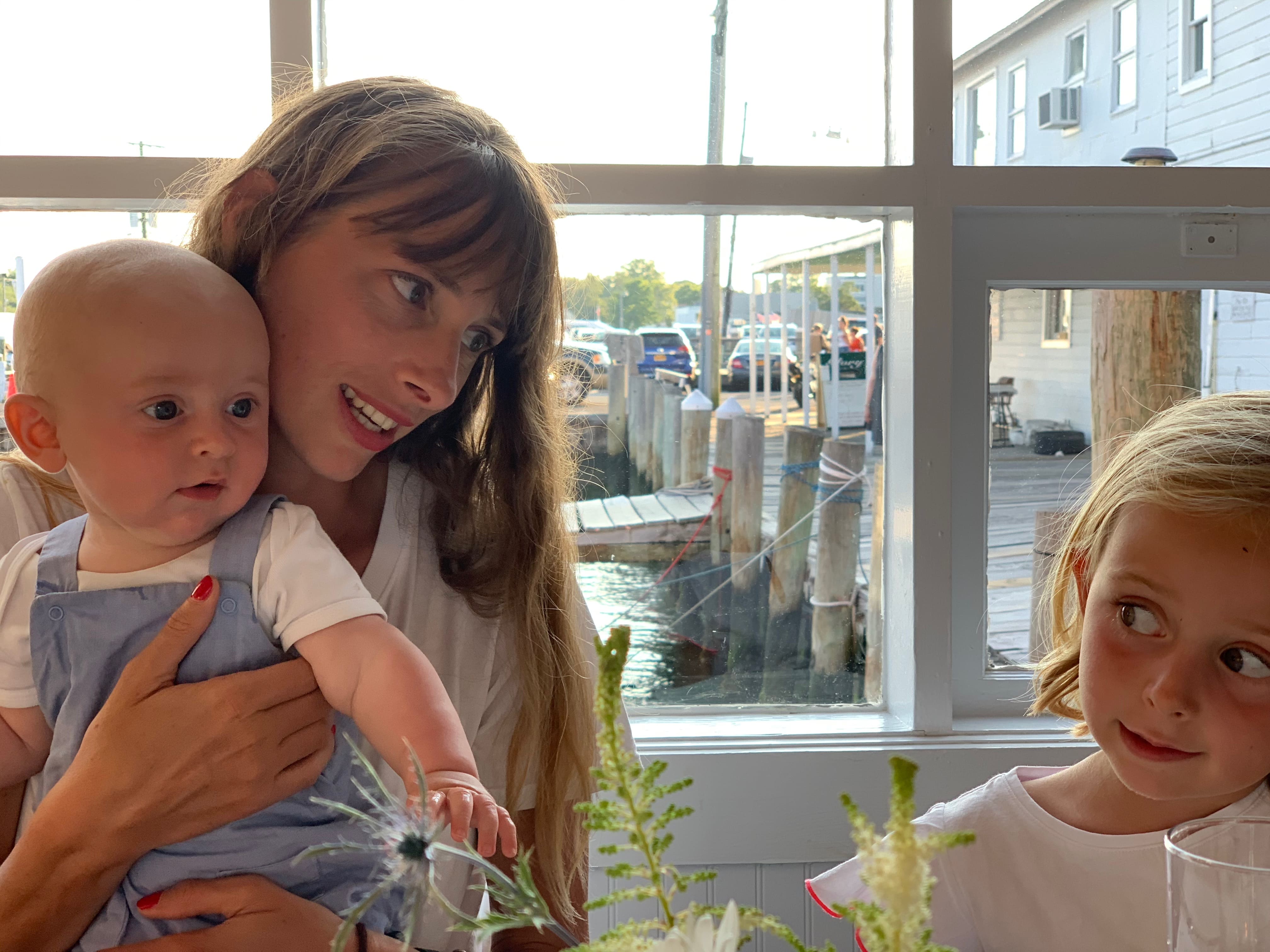 motherhood: anna hewitt
The lovely Anna Hewitt shares with us her journey of motherhood living abroad in San Francisco, raising 3 little ones, and offers some ideas around building your community when you live far from home.
My husband Oliver and I are New Zealanders living in San Francisco...
with our three little ones- Lilias who is four, Oscar who is two and Charlie who is seven months. I was an English teacher in Auckland before we moved here and had our babies, and am currently at home full time while Oliver works down in the South Bay.
We live in a two bedroom apartment in an old building that looks out to our local park. We love being across the road from the green of the park and yet just round the corner from a bustling main street with so many great cafes, restaurants and produce markets. We also love our proximity to the Californian countryside, there is so much to see and do within a short drive from the city- mountains, lakes, rivers, forests and beautiful coastline.
Our favourite spots in San Francisco are definitely all the parks and playgrounds the city has...
There are so many and they are always busy with all sorts of people. There are also some amazing museums and art galleries that are great for children- The Bay Area Discovery Museum, The California Academy of Science and the SFMOMA are our favourites. Plus, the cafes and restaurants in our area are very child friendly. It definitely helps that the city has fantastic coffee to get through the day after no sleep at night!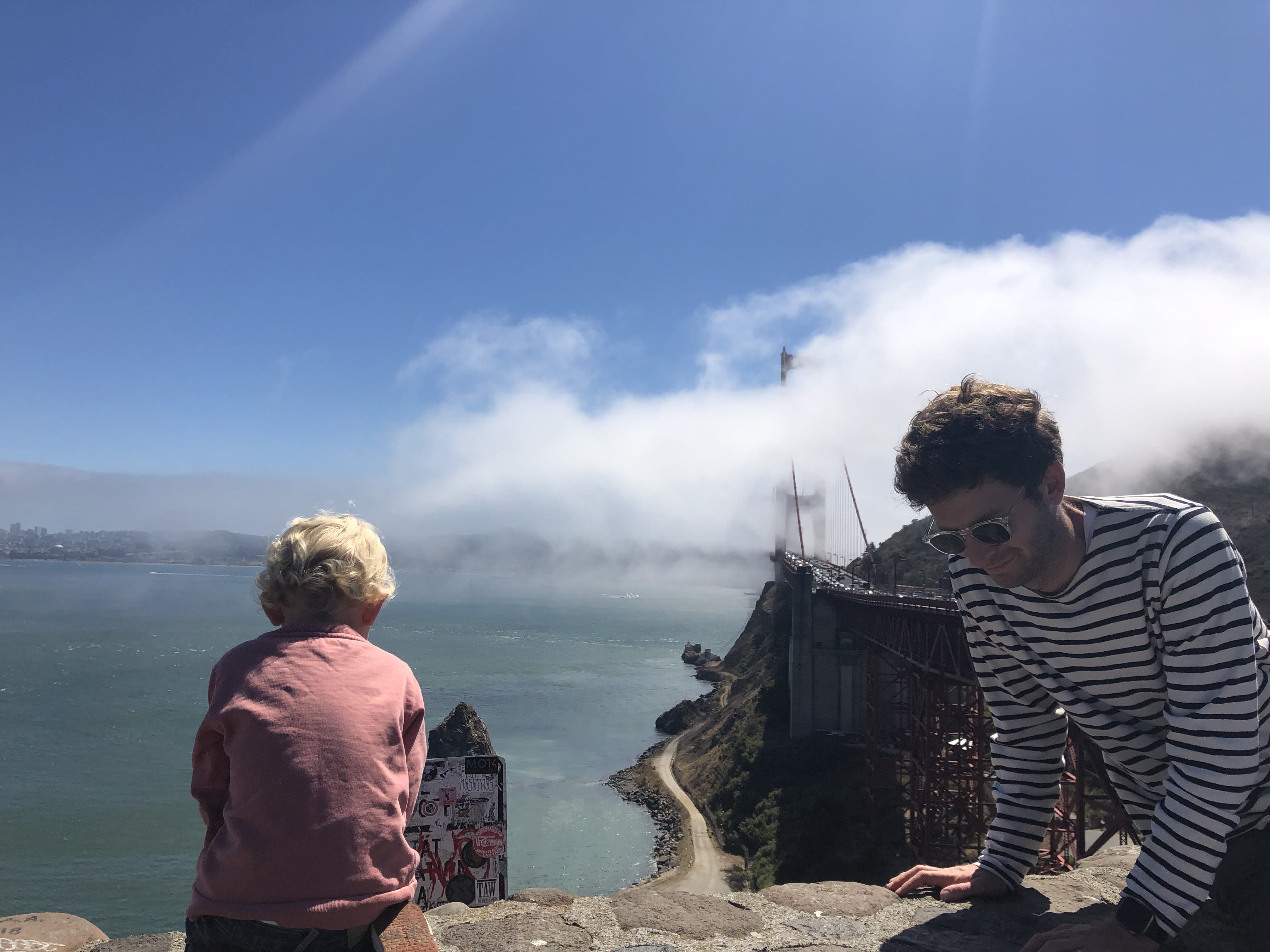 Having babies and raising children far from the support of family and old friends can definitely be challenging...
but it also encourages you to become a part of the community around you. We have made so many amazing friends in the playground, parks, music classes, library, local cafes, even the farmer's market. These are all different people from all different countries and parts of America, yet we are united by the fact we are raising children in this neighbourhood away from our families.
My number one piece of advice is, if you see another mother or father with a little baby out walking or having a cup of coffee alone in a cafe, go up and chat with them. Chances are they are also in the same boat and feeling that strange mix of exhausted, happy and overwhelmed that you are. There are so many online forums for new parents, but at the end of the day, nothing beats having someone to go for a walk with, babies strapped onto you, when the sun is shining, or to escape the children for a glass of wine at the end of the day!
We love living in a smaller space, it means you are always out and about...
and interacting with your community in a way you wouldn't if you had a big house with a backyard. The older two love sharing a bedroom and Charlie will join them soon too. You just have to be a bit more organized, make sure you don't get swept up in the baby paraphernalia buying, and have specific spots for everything so the clutter doesn't get the best of you.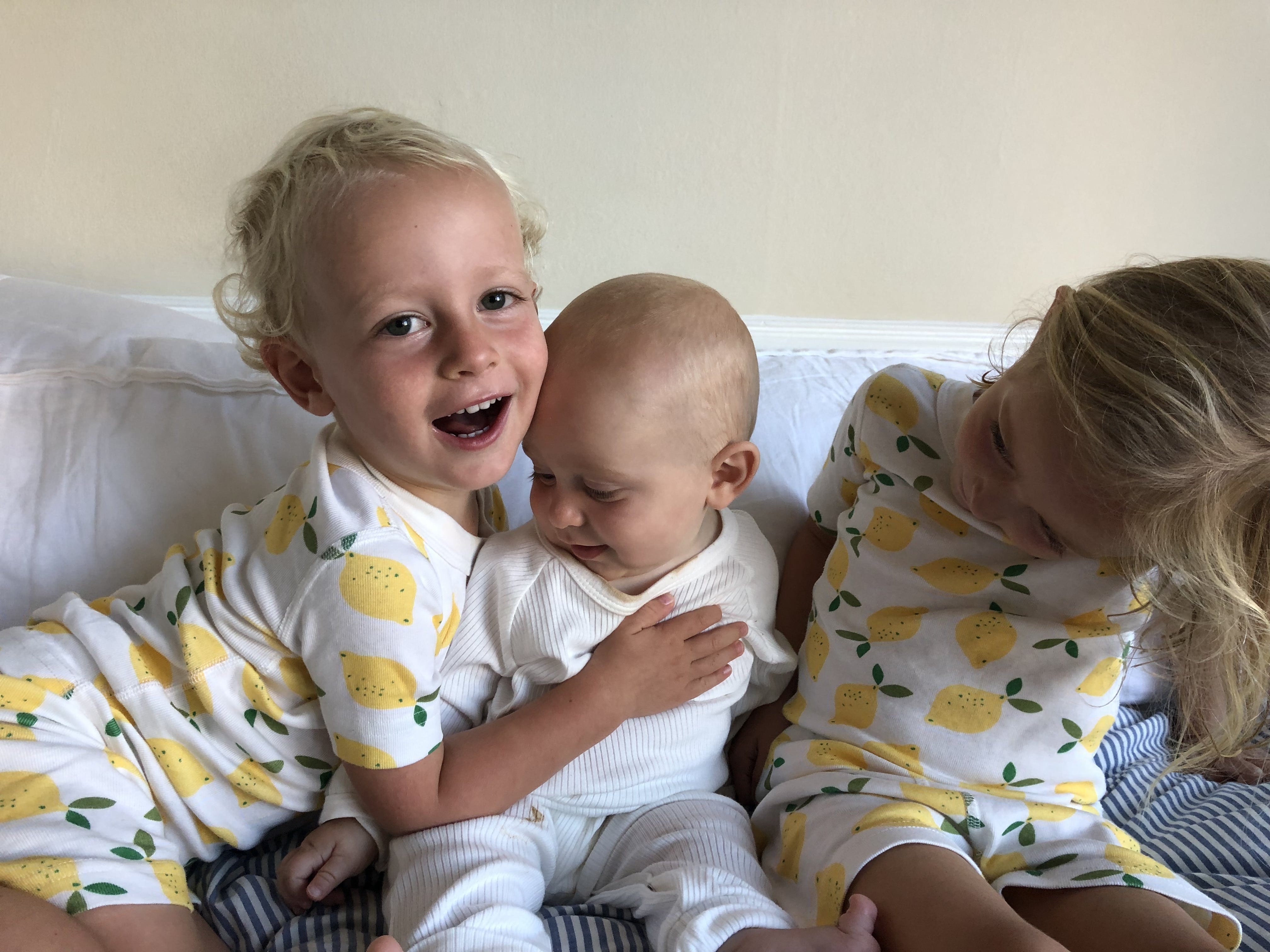 The best piece of advice I have recieved when it comes to kids is...
Don't google anything! There are so many opinions and so much advice out there, I find that the more you read, the more you question your own judgement. At the end of the day, you know your child better than anyone else so trust your instincts and do what feels right to you and your family.
My family have been a huge support, even from so far away. They would drop everything and get on the plane the next day if I ever asked them to. And then all the friends we have made here in San Francisco who have become our family away from home. I am forever thankful for meals lovingly cooked for us when the babies were born, or bottles of wine dropped round at the end of a tough day dealing with toddlers.
Top three newborn essentials?
- A wrap or front pack for wearing your baby. We have not been blessed with good sleepers so this was a way to soothe and comfort them so they sleep and yet you have your hands free for dealing with everything else the day throws at you eg. your other children!
- Nature baby woollen slippers - the warmest booties that actually stay on little feet
- Muslin swaddles. They can be used for so many things - a cover up while nursing, a sun shade on a hot day, a lightweight blanket in summer, a cloth for mopping up milk spills. We used ours for everything EXCEPT swaddling as all three of our children hated it. Once the babies are a bit older, we use swaddles for beach towels as they are super lightweight and easy to jam into a bag, and dry really quickly.
- A well stocked freezer. Nothing is more important than a good meal on the table at the end of a long day. And at the beginning of a long night.
A day in the life
I LIVE… in San Francisco
I AM CURRENTLY READING… On Earth we are Briefly Gorgeous. A beautifully heart breaking novel about Vietnamese immigrants in the US.
I FIND MYSELF COOKING… I used to make a lot of fresh pasta, and have just got back into making it with the children- they love rolling it out and hanging it up to dry.
I'M LISTENING TO…the new Thom Yorke album before seeing him at the Greek Theatre in Berkeley this weekend.
MY WEEKENDS START WITH…coffee and pastries from our favourite cafe, The Mill, which is right round the corner from our apartment.
ONE ITEM I CAN'T LIVE WITHOUT IS…books. Books for the children and books for me. Life would be so dull without them.
Thank you so much for sharing your story with us Anna! We hope you are enjoying the beautiful Californian sunshine xx Nb