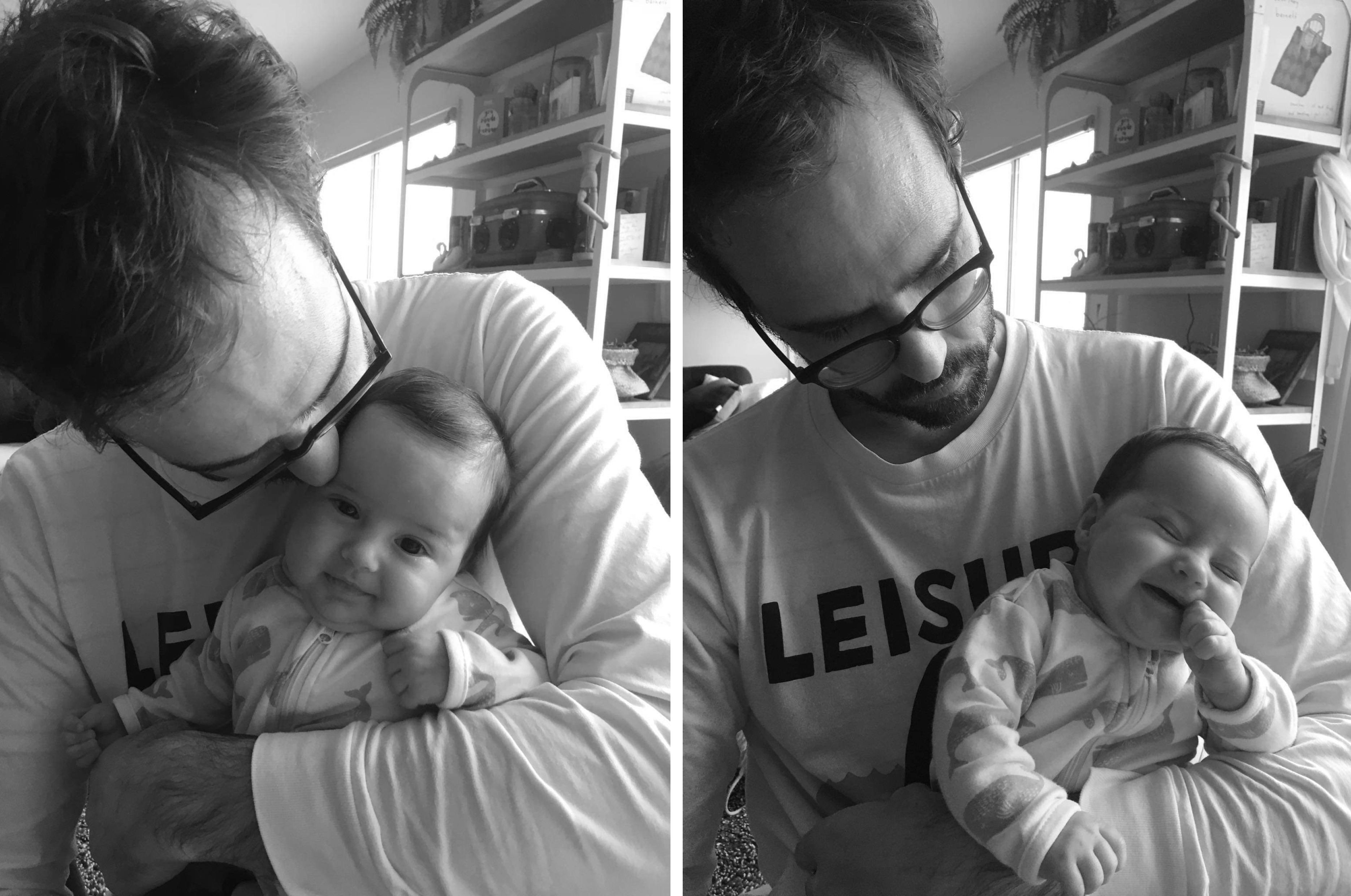 fatherhood: nick morrison
In celebration of Father's Day this Sunday, our friend Nick Morrison, owner of Gowell Consulting chatted to us. Nick works with New Zealand businesses to improve their sustainability practices, and move towards more cirular ways of operating. We hearing what Nick had to say about this as well as his newest role of 'Dad'.
Tell us a bit about you, your family and what you do for work?
I'm a first time father to a 9 week old girl who her beautiful mother, Odette, and I call Marley. I am the founder of Go Well Consulting, a sustainability consultancy and spend my time helping business evolve to become circular and regenerative
Tell us about where you live/ where is home?
We recently moved to accommodate the new addition to a 3-bedroom townhouse in Morningside. I am very enthusiastic about the new veggie garden I am creating!
What do you love most about your job?
Feeling like I am spending my time, my skills, and privilege to solve these massive social, economic, and environmental issue the world is facing.
How have you balanced being a working Dad with a new baby?
I'm still working that out, but it helps a lot working from home. I'd saddens me to think that the majority of men don't get this opportunity to spend so much time with their new babies and support their partners.
What is the best piece of wisdom you've received or can give when it comes to parenting?
I love the quote by Brene Brown that goes something like "Just be the person you want your children to be."
Has there been anything different or suprising about being a new parent?
I have been so humbled by the love and support from friends. It's been amazing how many people made cooked meals (so helpful!!)and offered to clean or look after Marley. Odette and I have both felt a sense of receiving a warm hug from our community who are all so happy for us and want the best for Marley.
What are some special rituals or things you like to do with your baby?
I usually take her for her bath in the evenings which we really enjoy together.
What change do you want to see in the world for your child?
Ha! Well I started a business to play my part, so really I'd love to see the world shift from our exploitative, destructive, and polluting economic system that gives so much wealth to so few while leaving so many with so little, to a system that regenerates the natural world, eliminates waste and pollution, connects our communities, and distributes wealth equitably.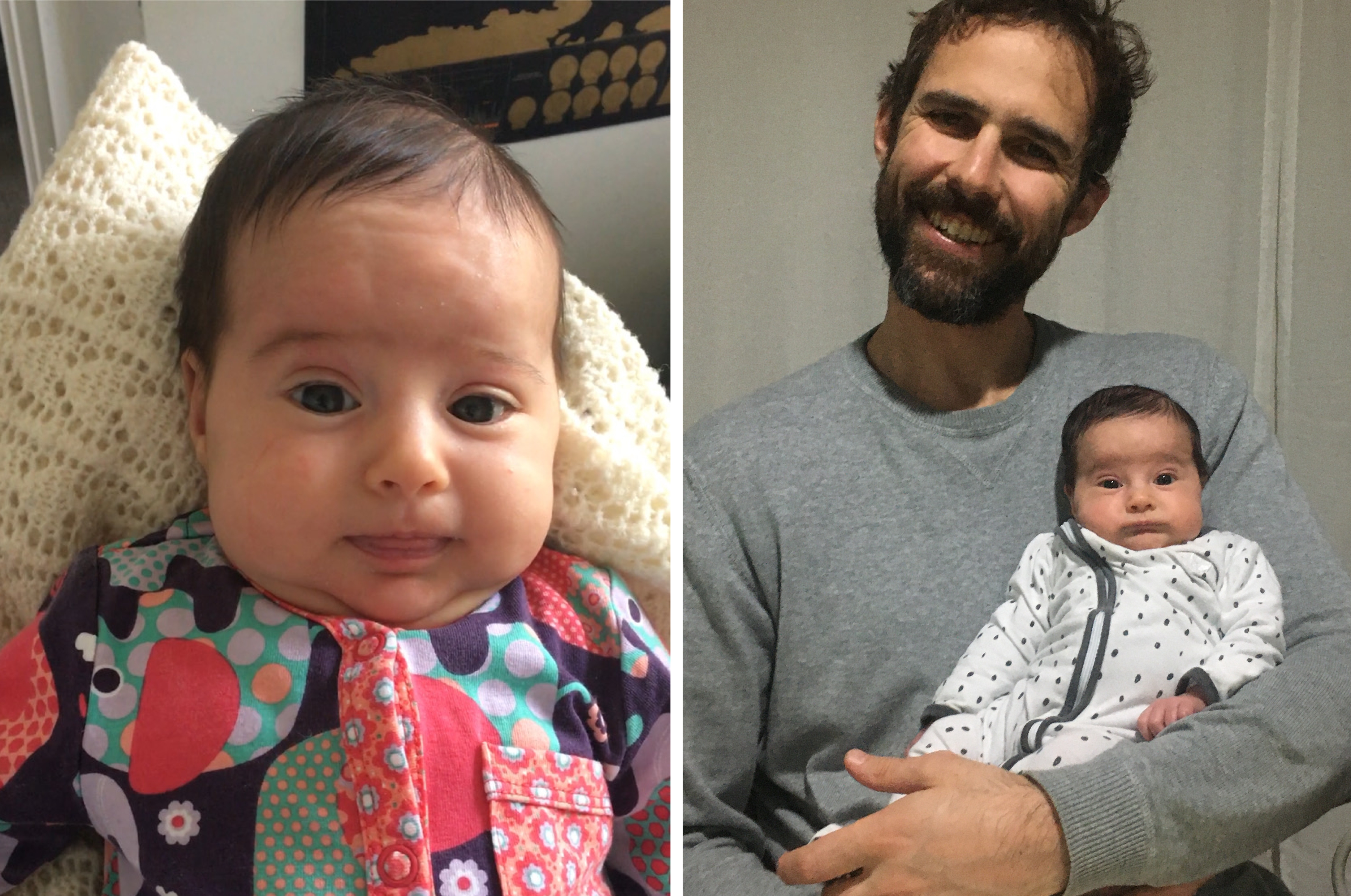 What is your go-to baby essential?
Marley loves her sheepskin (from Nature Baby of course!)
A day in the life
I AM CURRENTLY READING… Doughnut Economics - Seven Ways to THink Like a 21-st Century Economist. By Kate Raworth.
I'M LISTENING TO… 90's love songs (it's just a phase)
MY WEEKENDS START WITH…A beer and some chips, crackers, and cheese.
ONE ITEM I CAN'T LIVE WITHOUT IS… Football boots.
HOW YOU PLAN TO SPEND FATHER'S DAY…Telling Odette that she needs to do it because today is Father Day.