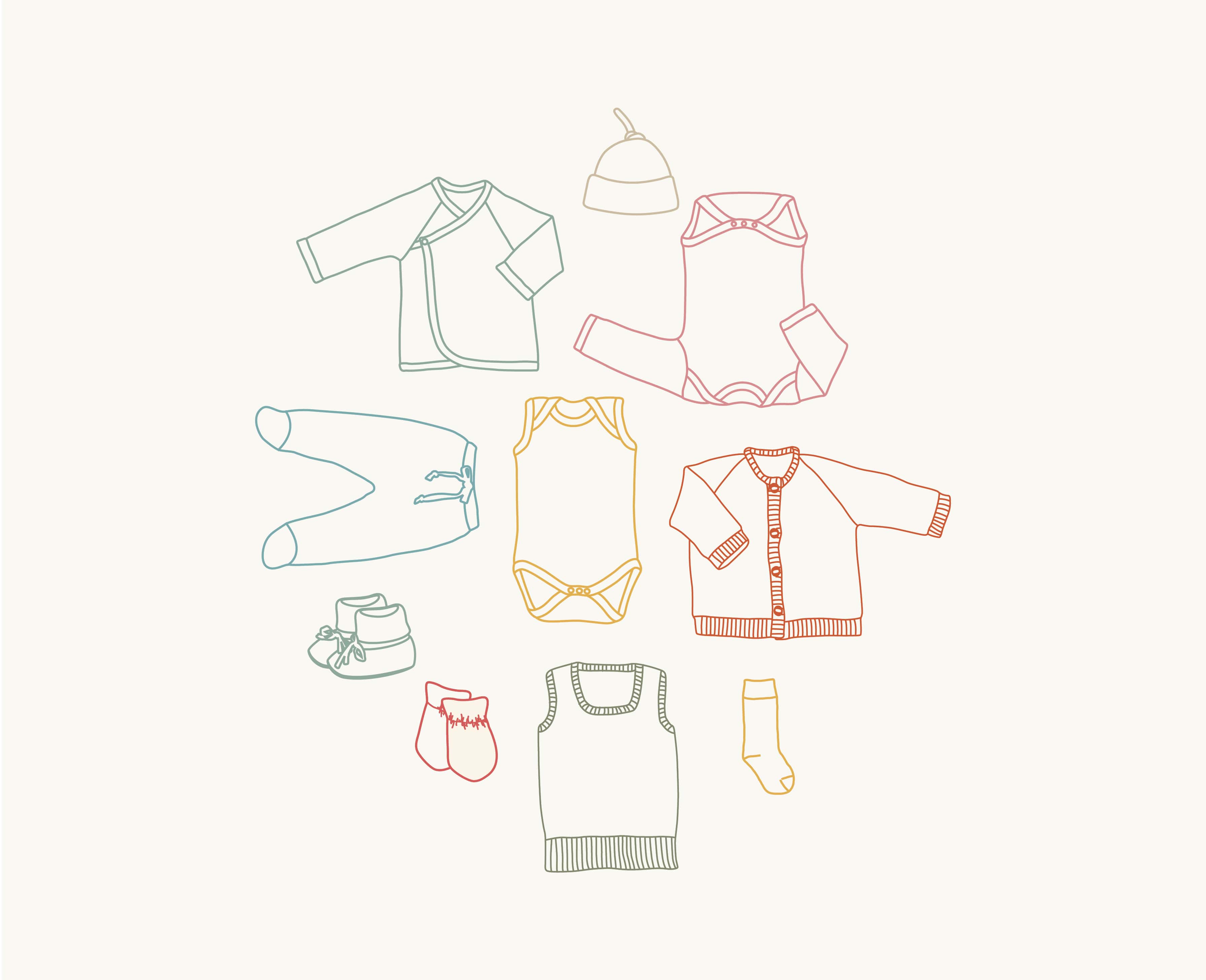 wear checklist: what does my baby need?
Becoming a parent is an exciting and sometimes overwhelming time. Questions like "what should I dress baby in, how many items of clothing do I need? cotton or wool?" will run through your mind.
Everyone will have an opinion on what you will need and not need for those early days. We want to make this exciting and challenging time as easy as possible so we have put together a clothing checklist that will keep your baby covered for the first few weeks and months:
6-10 bodysuits and singlet bodysuits cotton and woollen - depending on the time of year and temperatures where you live.
3-4 kimono wrap bodysuits and jackets - the kimono style makes dressing easy as you don't have to pull it over baby's head.
3-4 pairs of drawstring pants or footed rompers - drawstring pants last longer as the folded cuff extends to give extra length, and footed rompers ensure cosy toes at all times.
1 vest, cotton or woollen - perfect as a soft, flexible outer layer to keep baby's chest and back warm.
1 cardigan, cotton or woollen - easy to get on and off with buttons down the front, super soft, keeping baby cosy.
2 hats, cotton or woollen - baby's head is so vulnerable to the elements, a hat is essential to prevent heat loss.
2 scratch mittens - perfect to stop babies scratching their face.
1 pair of booties - with elastic or ties to keep them on and those toes cosy.
2-3 pairs of socks - lovely long socks designed to sit comfortably under baby's knee keeping legs and feet warm.
We hope this list is super helpful! For more on what your baby will need, request our new season catalogue or see here. xx